Snowy picturesque landscapes, warm sweaters, hot cocoas, and cozy fires — these are just some of the many delightful things that winter brings. However, winter can also bring harsh freezing temperatures. There is nothing more we want to do than to get snug under a blanket or sip a cup of hot tea or cocoa in front of your fireplace at the end of a long day.
Unfortunately, the freezing cold can make your furnace work extra hard to ensure your home is warm and cozy, which can lead to a potential breakdown due to stress. Finding out that your furnace fails to provide your preferred temperature in the middle of winter can be an absolute nightmare. Or in some cases, it may also leave you thinking "why my furnace stopped working?"
Luckily, there are several things you can do to minimize the strain on your furnace and ensure that it operates at an optimal level all throughout the cold months.
Tips to Reduce Strain and Keep Your Furnace Running Efficiently in Winter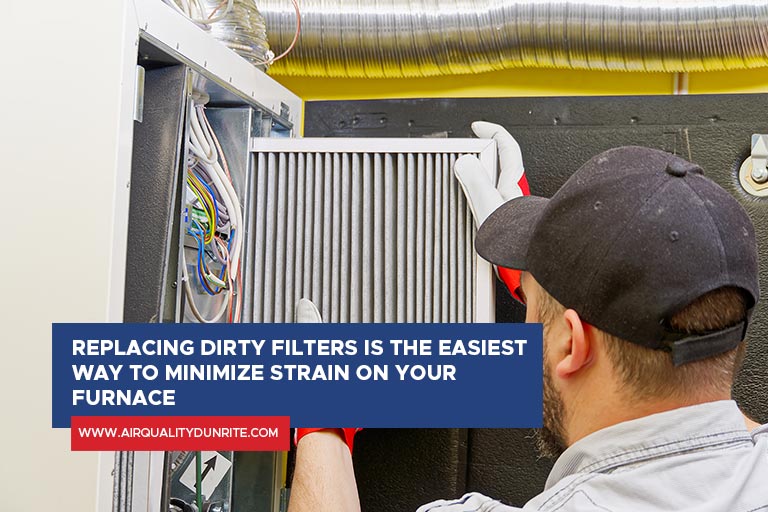 An annual furnace tune-up helps prolong the lifespan of the heating system, ensuring it renders years of service to your home. Additionally, regular furnace check enables better performance during winter months and makes sure that you and your family remain warm and comfortable.
Knowing how to run your furnace properly can help reduce the strain on the unit and prevent a potential breakdown due to increased wear and tear from improper use. Here are a few helpful tips to ensure the maximum performance and operation of your heating system.
Reduce Cold Spots in Your Home
One way to minimize the workload of your furnace is by getting rid of small cold spots in your home. Do not forget to close the drapes or blinds, and keep the doors and windows shut every night. Also, make sure to remove all obstacles, such as furniture or drapes, that can block the vents.
Replace the Clogged Filters
Experts in furnace repair in Toronto recommend checking the filters regularly and replacing them whenever necessary. Over time, the furnace catches tiny particles from the air, clogging the filter. When a furnace operates with dirty filters, it can increase the unit's energy consumption due to blocked air passage. Make it a habit to check and replace dirty filters every 3 to 4 weeks.
Upgrade insulation and windows on your property:
Making improvements to your home insulation is a more practical and lasting way to reduce the stress on your furnace. Upgrading the insulation within the walls and ceilings, as well as sealing the doors and windows properly, can help maintain your desired indoor temperature. Adding insulation to drafty windows and sidings prevents warm air from escaping through cracks and gaps.
Don't Block Vents with Furniture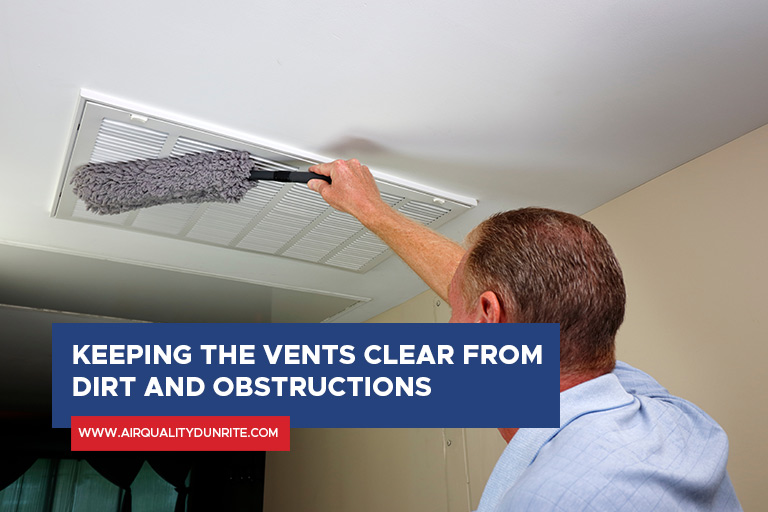 Clearing all obstacles that block the vents ensures maximum air circulation throughout the house. Blocked vents can result in poor airflow from the furnace and inconsistent distribution of heat in your home.
Don't Heat Up an Empty House
We all want to come home to a warm house after a long day of work. The thought of leaving your heating system set at your desired indoor temperature all day can be quite tempting. Unfortunately, heating up an empty house can spike the energy consumption of your HVAC system.
Give your heating unit a break while you are away from home. Whether you are on vacation or at the office all day, set your thermostat to 58 degrees. Not only does this give your system a break but it also prevents the pipes from freezing. While this is true for most heating systems, this approach does not work for others. When in doubt, contact a trusted HVAC service professional for the best tips for your specific heating system unit.
Avoid Setting the Temperature Too Low When You Leave
You may be tempted to set the thermostat too low, thinking it will help minimize the strain on your furnace and do your wallet a favour. However, this will only cause your heating system to overwork as it will have to run longer to achieve back your desired temperature.
Don't Use the Fan "On" Setting
Both manual or programmable thermostats come with a fan setting labelled "Auto" and "On". These fan settings give you control over the blower motor in your HVAC air handler. Setting the fan to "Auto" means the blower runs when the furnace or AC is in use while setting it to "On" triggers the blower to run constantly.
If you constantly leave your fan set to "On", it will increase the wear process of the blower since it runs 24 hours every day. The only time setting your fan "On" is ideal is when you have an HVAC equipped with a UV light air purifier or other whole-home filtration devices. Otherwise, leaving your thermostat on an "Auto" setting is recommended.
Get Regular Maintenance Done
Maintenance of your HVAC system should be done regularly before the start of winter to help ensure your heating equipment is running efficiently and reduce the risk of sudden furnace failure.
At the first sign of trouble, call a professional HVAC technician to inspect and repair your heating system. Letting minor problems sit for too long can result in even bigger and costlier mechanical issues, such as frozen pipes and heating equipment replacement.
These are just some of the many ways that will help you minimize the strain in your furnace and extend the lifespan of your HVAC system. Having an expert check your HVAC system for any signs of damage assures you that your furnace is in top shape. Staying a step ahead of potential HVAC issues is a great way to ensure that you will have a warm and cozy winter.
Do not let a problematic heating system ruin your winter. Air Quality Dunrite offers 24-hour emergency furnace repair services in Toronto and the entire Greater Toronto Area. Give us a call at (416) 342-1939 for all your heating, cooling, water heating, and air quality needs. You can also use our contact form for your inquiry.