Warmth Restored With Top Furnace Repair Experts in Richmond Hill
As the winter chill sets in and temperatures drop, having a dependable furnace that operates smoothly becomes essential for your family's comfort and well-being. At Air Quality Dunrite, we specialize in furnace repair and cater to Richmond Hill residents and their unique challenges during the harsh Canadian winters.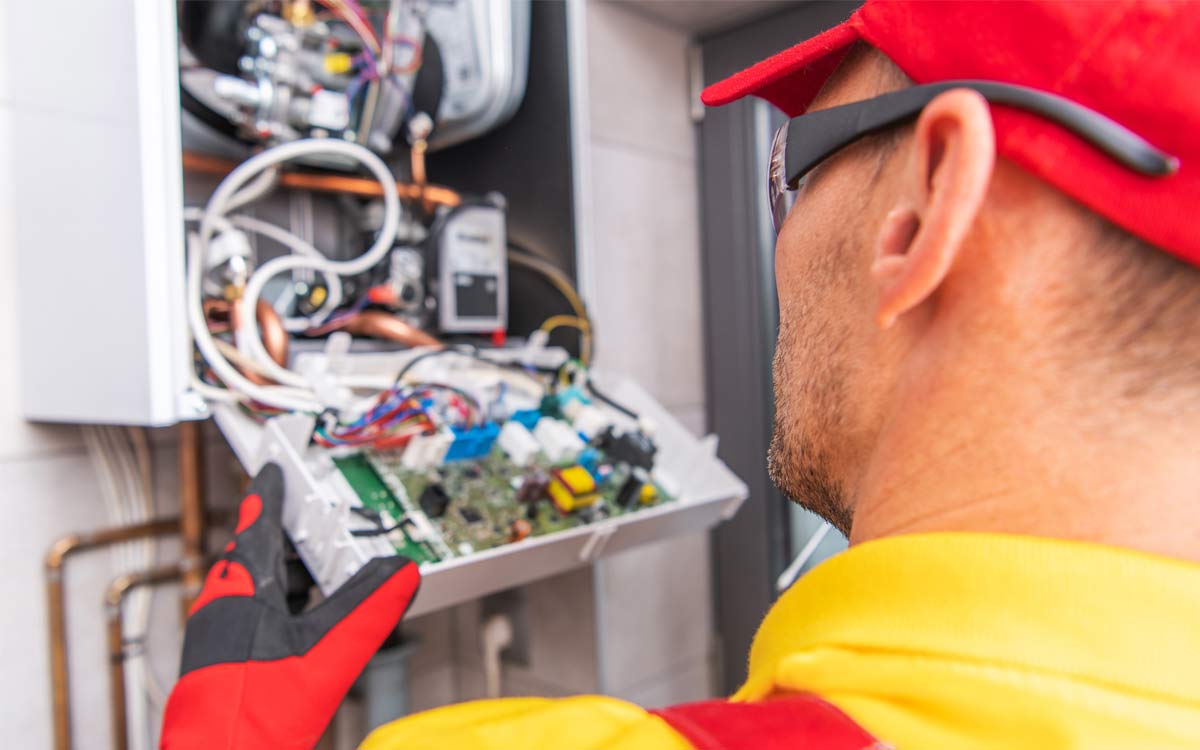 Our dedicated team is committed to providing reliable HVAC services, ensuring your home remains a cozy haven from the frigid weather outside. We take pride in our unwavering commitment to customer satisfaction, delivering exceptional service with transparency and integrity. With our flat-rate pricing, you can enjoy a hassle-free experience without unexpected hourly charges. Our goal is to get your furnace running efficiently again on the first visit, saving you time and inconvenience.
We understand that furnace breakdowns can happen anytime, often catching you off guard. That's why our skilled technicians are available 24/7 to address any emergency furnace repairs in Richmond Hill. When you choose Air Quality Dunrite, you can have peace of mind knowing that your furnace repair is in capable hands.
Don't let a malfunctioning furnace leave you shivering in the cold. Trust Air Quality Dunrite for furnace repair services in Richmond Hill. Contact us today, and let us restore warmth to your home with our professional expertise.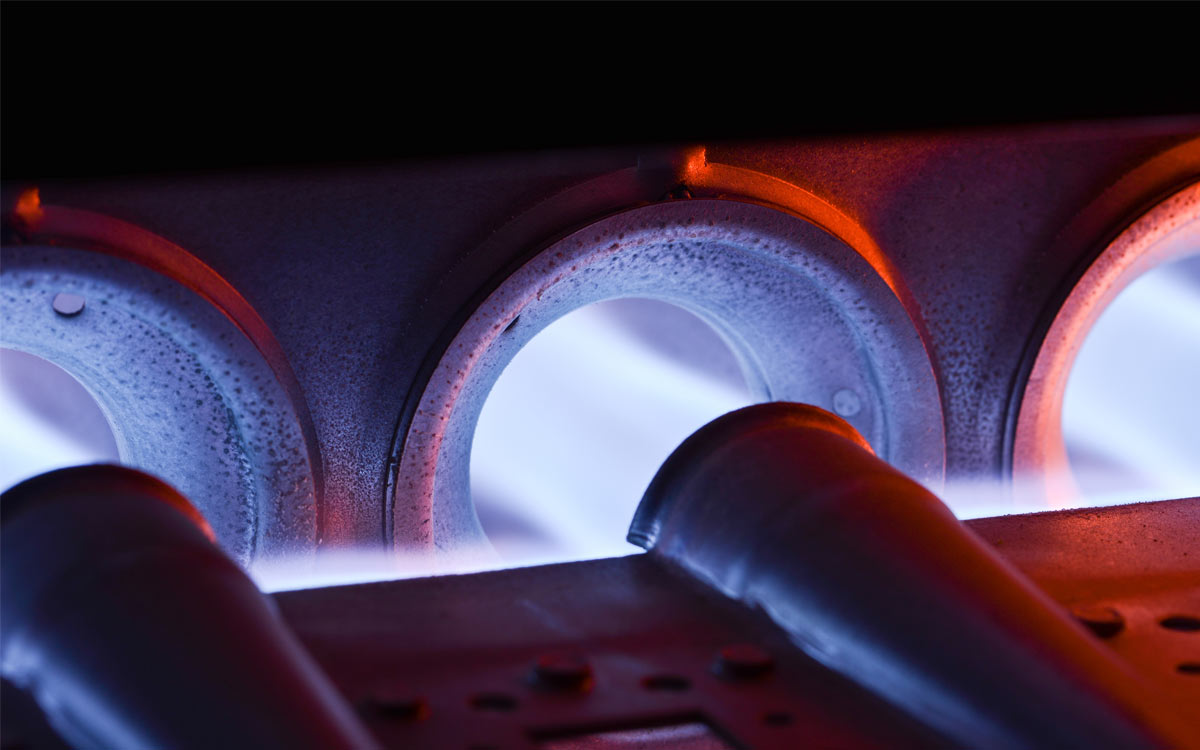 Why Trust Your Furnace and Heating Equipment in Richmond Hill to Air Quality Dunrite
Air Quality Dunrite provides fast and dependable emergency
furnace repair in Richmond Hill
. Our exceptional customer service has earned us an impressive 4.8-star rating on Google. We stand out from the competition with our knowledgeable staff and use of top-of-the-line equipment. Our commitment to customer satisfaction is the reason behind our success.
Expert Services
At Air Quality Dunrite, our team comprises highly skilled and licensed technicians with proper training and certifications. Equipped with the right tools, our technicians are well-prepared to provide furnace repair services to Richmond Hill residents efficiently.
Decades of Experience
With over 30 years of experience, we provide top-of-the-line services for heating systems in Richmond Hill and beyond. Our extensive expertise ensures we have the knowledge and proficiency to handle furnace repair or maintenance needs.
Trusted and Reliable Technicians
We understand the importance of trust when it comes to your home. Our technicians are friendly, professional, and highly experienced in their field. They undergo continuous service training to meet our latest standards. You can trust that our technicians will handle your furnace repair needs with care and expertise.
24/7 Service in the Greater Toronto Area
We understand the importance of immediate assistance regardless of your location in Toronto or the Greater Toronto Area (GTA). That's why we offer round-the-clock availability to reach your residence quickly. Our services extend to areas such as Richmond Hill, Thornhill, Oakville, Port Credit, Mississauga, Brampton, Malton, North York, East York, Woodbridge, Maple, Downsview, Weston, Don Mills, Scarborough, York, Leaside, Vaughan, Willowdale, and the Beaches.
Transparent Flat-Rate Pricing
We provide clear explanations to avoid surprises or unexpected charges. Our technicians will clearly and straightforwardly explain any identified issues and present repair options. The total cost will be provided upfront, with no additional hourly fees.
100% Service Guarantee
Our HVAC services are unmatched, ensuring your home remains warm and comfortable. We take pride in getting the job done right the first time. You won't be charged if we need to address the issue again. Customer satisfaction is our priority, and we stand behind the quality of our work.
When you choose Air Quality Dunrite for your Richmond Hill furnace repair, you can have complete confidence in our technicians' professional and precise handling of your concerns. Book a service online today or request a free quote for your upcoming heating or cooling repair or replacement.
Signs You Need Local Furnace Repair in Richmond Hill
Below are some indications that your furnace may be experiencing issues. If you notice any of these signs, it's essential to contact a trusted furnace repair technician in Richmond Hill:
Unusual Noises
While furnaces typically produce a constant whirring sound, any banging, irregular humming, rattling, or clicking noises are signs of a problem. Determining the root cause of these noises can be challenging, call a professional HVAC contractor promptly.
Unit Fails to Start or Stay On
If you're having trouble turning on your furnace or keeping it running, it's advisable to call a professional for assistance. There could be various reasons for this issue, ranging from a dirty flame sensor to clogged filters.
Inconsistent Temperatures
If your furnace cannot maintain a consistent temperature throughout your home, it's advisable to have a professional examine the unit. While slight temperature variations between rooms are normal, significant temperature discrepancies could indicate an underlying problem.
Strange Odours
When a furnace is first installed, it may emit a temporary smell that dissipates over time. However, if you notice persistent odours after furnace installation in your Richmond Hill home, something may be wrong. If you detect the smell of gas, contacting emergency furnace repair services immediately is crucial, as it could indicate a leak. Take necessary precautions, such as turning off your furnace and leaving the house until the contractor addresses the issue.
Water Leaks
Water near your furnace indicates a leak, which can usually be resolved. Potential causes of a water leak include a crack in the condensation line, a clogged condensation drain, a blockage in the internal drain system, or an issue with your humidifier.
Increased Energy Bills
If you've noticed a significant rise in your energy bills or a gradual increase over time, it could be a result of damaged blower motors, dirty air filters, or blocked air vents. Addressing these issues through repairs can help save money in the long run.
Carbon Monoxide Alarm Activation
Carbon monoxide is a highly dangerous gas. If your carbon monoxide alarm is triggered, evacuate your house immediately and contact an HVAC technician for assistance.
When you observe any of these signs, it's crucial to seek professional assistance from a furnace repair provider in Richmond Hill to ensure the safety and optimal functioning of your heating system.
Contact a Reliable Furnace Repair Company in Richmond Hill Today
Air Quality Dunrite has established a strong reputation in the industry with a long service history since 1989. Our team consists of highly skilled and experienced technicians dedicated to delivering exceptional results. We proudly offer excellent air conditioning solutions and furnace repair services to Richmond Hill residents.
As a professional HVAC service provider, we fully commit to meeting your heating and air conditioning needs. Our services are available 24/7, ensuring you can rely on us for furnace repairs in Richmond Hill. To contact our team and learn more about our protection plans, call us at (416) 342-1939.
Frequently Asked Questions
Book an Appointment Now!
Whatever your furnace issues are, we are just a phone call away. Get hold of us anytime by calling us at (416) 342-1939 and we will send a professional technician to warm up your home without delay. If you are looking for a speedy and effective 24/7 furnace repair service in Richmond Hill and the neighbouring areas, Air Quality Dunrite is the company that is right for you.
Schedule Appointment Now & Get Free Estimate​