Breathe Easy With Trusted Furnace Repair Services in Mississauga!
It is essential to have a properly functioning furnace, especially during the cold winter season. A malfunctioning furnace can be extremely frustrating and may leave you and your family shivering in the cold. Count on Air Quality Dunrite for reliable Mississauga furnace repair services.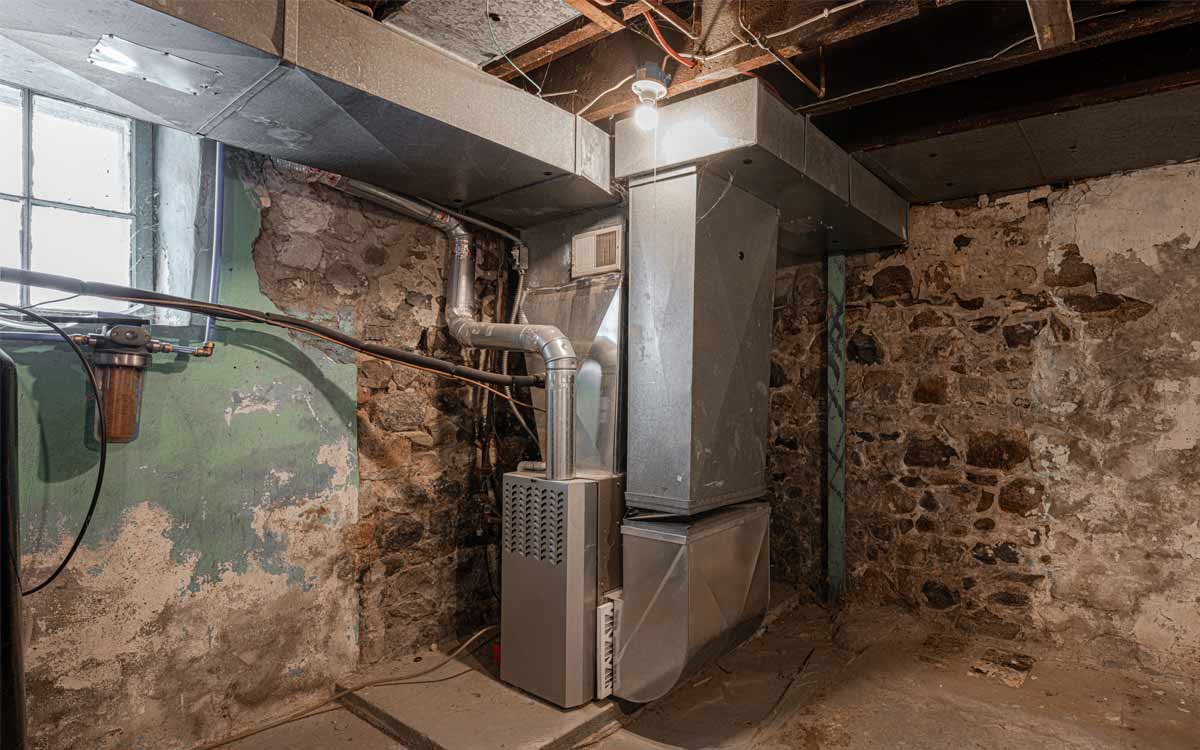 We understand the challenges faced by residents enduring harsh Canadian winters. Our HVAC services are trustworthy and aimed at restoring the warmth and comfort of your home. We ensure your living space remains warm and cozy throughout the frigid weather.
We offer transparent, flat-rate pricing with no unexpected hourly charges, ensuring a hassle-free experience. Our commitment to customer satisfaction means we guarantee to fix the problem right the first time. Our skilled technicians are available 24/7 for emergencies, promptly addressing your heating and cooling needs in Mississauga.
Why Choose Air Quality Dunrite Furnace and Air Conditioner Services in Mississauga
When faced with the distressing situation of heat loss during the freezing depths of winter, you need a reliable solution. Air Quality Dunrite is the trusted provider of prompt and efficient emergency furnace repair services in these critical moments.
Air Quality Dunrite has earned exemplary reviews (at an average of 4.8 stars) on Google. This achievement is a testament to our unwavering dedication of our knowledgeable staff to exceptional customer service and the use of top-notch equipment. These factors truly set us apart from the competition.
Professional Services
Air Quality Dunrite employs licensed technicians with the necessary training and skills. Equipped with the right tools and equipment, our technicians are well-prepared to tackle various issues. We prioritize efficiency and effectiveness, ensuring that each job is completed promptly and with the utmost proficiency.
Decades of Experience
With more than 30 years of experience under our belt, our trusted services cater to the air conditioning and heating systems in Mississauga and beyond.
Trusted and Reliable Technicians
We understand you are entrusting us with your most asset — your home. Our technicians are not only friendly and professional but also experts with years of experience in their field. Our continuous service training ensures that every team member meets our latest standards.
2/47 Service in the GTA
We have round-the-clock availability, ensuring that we can promptly reach your location. Our services extend to various areas, including Vaughan, Oakville, Richmond Hill, Woodbridge, Port Credit, Brampton, Mississauga, Malton, Thornhill, and Maple.
Transparent Flat-Rate Pricing
Our primary focus is transparency, ensuring no surprises or unexpected charges. Once our technician identifies the issue, they will explain it clearly and straightforwardly. We believe in informing you about the available repair options and our recommended course of action. Rest assured, the total cost will be provided upfront, without any additional hourly fees.
100% Service Guarantee
Our
HVAC services
are unmatched, ensuring your home remains warm and comfortable. We pride ourselves on getting it done correctly the first time, and if, for any reason, we need to address the issue again, you won't be charged. Customer satisfaction is our priority, and we stand behind our workmanship.
When you trust us for your Mississauga furnace repair, you can have complete confidence in our technicians' professional and precise handling of your concerns. Book a service online today or obtain a free quote for your upcoming heating or cooling repair or replacement.
Signs You May Need Furnace Repair in Mississauga
Unit Won't Start
If you're having difficulty turning the unit on or need to restart it several times a day, you may need to get it serviced by a professional. There are various reasons why you may be having trouble keeping it on. This can range from dirty filters to dirty flame sensors. No matter the problem, getting professional help will get it back in good working order.
Gas Leak
If you smell gas, you need to contact an HVAC contractor immediately for emergency furnace repair. You should also turn your furnace off instantly since gas is highly flammable. In addition, you may want to leave the house until the leak has been dealt with.
Water Leaks
If you see a puddle of water near your furnace, it may mean that you have a water leak. A water leak is likely caused by condensation. Fortunately, this is an easy fix if you have it checked immediately.
Strange Furnace Smells
It's normal for your furnace to smell when you first install them. However, this smell should disappear with time. If you notice a lingering odour when you've had your furnace for a while, it's time to call in the professionals.
Uneven Temperatures
If your furnace is poorly maintaining a consistent temperature, get your unit looked at immediately.
Increasing Energy Bills
If you notice that your energy bill is higher than usual, your furnace may not be working properly. While it's normal for energy bills to fluctuate depending on the season, a sudden spike or a gradual increase may indicate a faulty furnace. Have it checked right away.
Carbon Monoxide Alarm
Carbon monoxide is a deadly gas. If your carbon monoxide alarm alerts you to its presence, you have a serious problem that needs to be addressed quickly. Evacuate your home and contact emergency services ASAP.
Strange Noises
It's normal for healthy furnaces to emit a consistent whirring sound. However, if you hear abnormal noises like rattling, banging, irregular humming, something may be wrong with your furnace. Call HVAC services immediately to determine the root cause and ensure your furnace doesn't have a serious malfunction.
You Deserve the Best Furnace Repair Service in Mississauga
Having established our presence in the industry since 1989, Air Quality Dunrite has garnered a strong reputation for delivering excellence. Our team of skilled and experienced technicians is fully committed to ensuring the job is done correctly. We take great pride in serving the Greater Toronto Area, offering exceptional services for furnace repairs, air conditioning, and air quality solutions.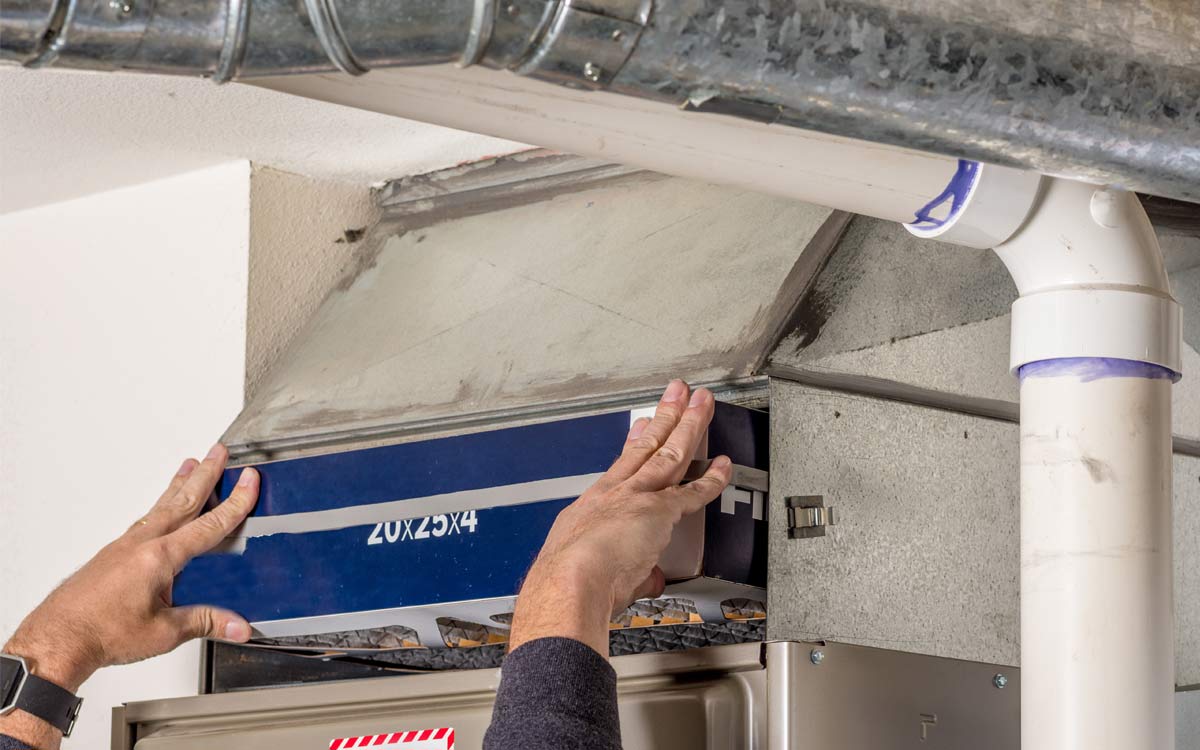 As a professional HVAC service provider, we are fully devoted to meeting all your heating and air conditioning requirements. Our services are available round the clock, guaranteeing that you can rely on us for furnace repairs in Mississauga. Call us at (416) 342-1939 to get in touch with our team and learn about our
protection plans
today.
Frequently Asked Questions
Schedule Appointment Now & Get Free Estimate​