Trust the Professionals in Air Conditioner Repair in Toronto!
Creating a comfortable atmosphere in your home or office requires effective temperature management. An air conditioning system plays a vital role in achieving this goal, as it not only cools the indoor air but also eliminates pollutants and prevents mould. To ensure uninterrupted operation throughout the year, regular mechanical maintenance is crucial.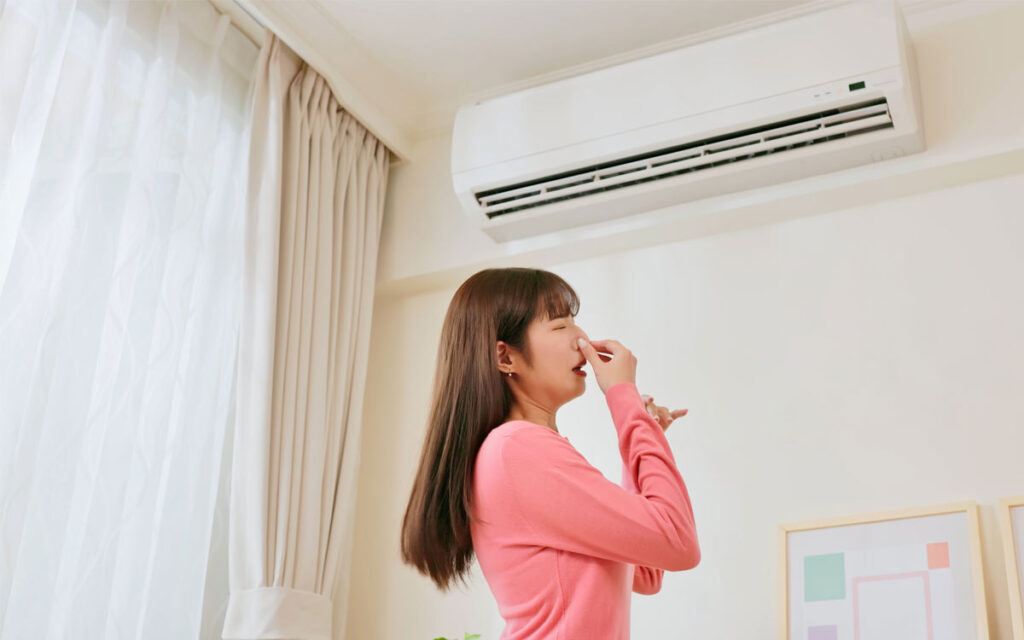 Dealing with the frustration of a malfunctioning AC unit, particularly during the summer when cool air is essential, can be overwhelming. When faced with a broken air conditioning unit, finding solace lies in knowing you can rely on a trustworthy Toronto air conditioning repair specialist for swift and exceptional AC repair and service.
If your AC encounters mechanical issues and fails to function correctly, the licensed HVAC contractors at Air Quality Dunrite are here to resolve the problem. We offer 24/7 air conditioning repair services in Toronto and the GTA area, specializing in AC repair in Toronto. With over 30 years of experience in the heating and air conditioning service industry, we take pride in delivering high-quality work and providing fast, transparent services to all our customers.
Our certified Toronto air conditioner repair technicians are highly skilled in handling all major brands. We maintain a comprehensive inventory of spare parts to ensure a quick turnaround time, getting your AC back up and running in no time. Trust Air Quality Dunrite for all your air conditioner repair needs in Toronto and enjoy a comfortable and calm indoor environment year-round.
Why Trust Our Air Conditioner Repair Services in Toronto
We have established our reputation over the years by delivering top-notch air conditioning and furnace repair services, prioritizing customer satisfaction above all else.
Fast Air Conditioner Repair Services in Toronto
Our commitment to our clients includes providing swift services. With Air Quality Dunrite, there's no need to wait for days. If you have a broken AC that requires repair, simply reach out to our friendly customer service, available 24/7, and trust us to arrive promptly.
Over 30 Years of Experience
With more than three decades of experience delivering fast and reliable air conditioner repairs in Toronto, along with positive reviews and referrals, we have become the go-to local HVAC company.
Licensed and Certified AC Technicians
Our team of experts has undergone extensive training to ensure that our clients receive the highest quality services and utmost customer satisfaction.
Efficient and Reliable
No matter the issue of your AC unit in Toronto, you can rely on us to provide the right solutions to get your unit up and running smoothly again.
Honesty and Integrity
Once we diagnose the issue, we will provide a transparent quote that details the exact cost for the required products and services. We do not include any unnecessary services or attempt to upsell.
When you choose Air Quality Dunrite for your air conditioner repair needs in Toronto, you can trust our technicians to handle your concerns professionally and precisely. Schedule a service online today or request a quote for your upcoming heating or cooling repair or replacement.
Most Common Issues that Require Air Conditioner Repair in Toronto
Insufficient Refrigerant
Contrary to popular belief, air conditioners do not require regular refrigerant recharging. If your unit is running low on freon, it often indicates a leakage issue. Depending on the location of the problem, it can be repaired quickly and cost-effectively.
Inoperative Fan Motor
When the fan motor fails to operate, it can cause the AC unit to overheat, potentially damaging the compressor. Using the AC without the fan can lead to compressor burnout over time. In such cases, replacing the unit is necessary.
Complete Failure of Outside Unit
If your outside air conditioner in Toronto is not functioning at all, it is often caused by a blown breaker or insufficient power supply. Attempting DIY repairs is not advisable, as it may worsen the problem. Contact a trusted Toronto air conditioner repair specialist to troubleshoot and resolve the issue.
Wiring Problems
Improper wiring can result in inadequate power supply to the AC unit. To ensure smooth operation, a licensed Toronto air conditioning repair specialist must fix the wiring quickly.
Frozen Coil
A refrigerant leak can cause a frozen coil, low refrigerant levels, or other factors like ductwork blockage or dirty air filters.
Regardless of the underlying cause, you can rely on Air Quality Dunrite to fix all your Toronto air conditioner problems. With our reliable 24/7 air conditioner repair services and experienced technicians, you can rest assured that your AC unit is in good hands. Contact us today to schedule a repair and let us help you regain the comfort you deserve.
Get Reliable Toronto Air Conditioner Repair Today!
Experience reliable and efficient air conditioner repair in Toronto with Air Quality Dunrite. We understand the significance of maintaining a comfortable indoor environment, particularly during the scorching summer heat. When you require an HVAC contractor to fix your AC unit, we promptly address the issue at hand using advanced tools and technology. Whether it's the compressor, fan motor, ducts, or any other component, our goal is to efficiently resolve the problem. Rest assured, we strive to restore your unit to its optimal functionality, ensuring cool and refreshing air in your space.
At Air Quality Dunrite, we go beyond mere repairs. We believe in transparency and empowering our customers with valuable information to care for and maintain their central air conditioning system. When your central air conditioning unit in Toronto breaks down, our dedicated team is here to assist you. We offer same-day repair services, delivering high-quality work with every job. For more information, give us a call now at (416) 342-1939.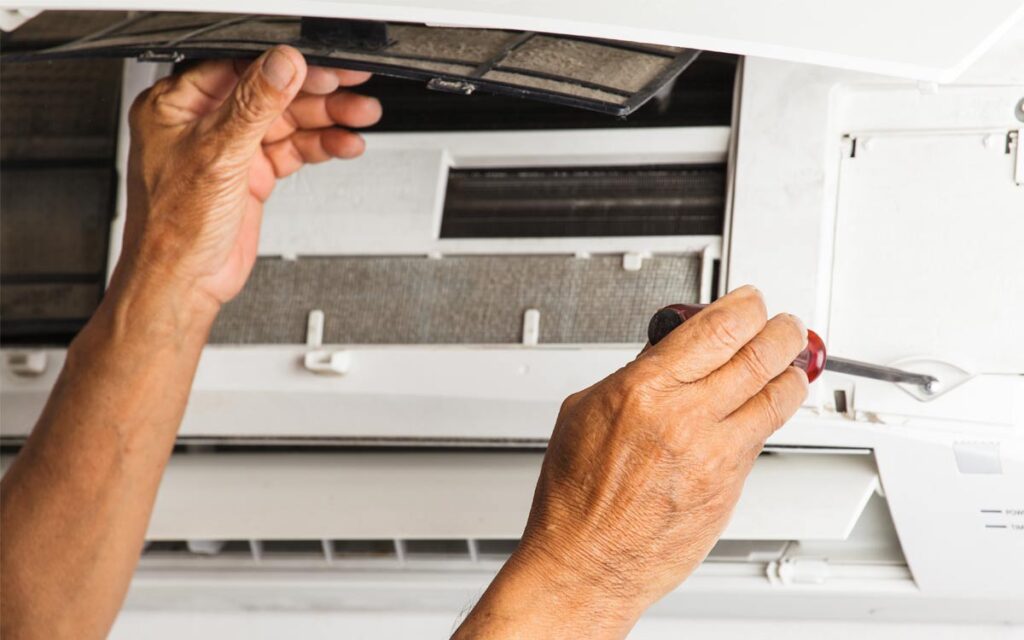 Frequently Asked Questions
Schedule Appointment Now & Get Free Estimate​