Air conditioning is essential to the home during all four seasons, as they serve many functions in addition to cooling your living space. This includes circulating and filtering the air in your house and removing harmful pollutants like pollen and mould. By limiting the airborne irritants in your house, it will make it easier to breathe (especially if you suffer from asthma or allergies). Moreover, modern air conditioning systems will adjust their operation in accordance with the current temperature as well as the needs of the user. But what happens if your air conditioner needs to be fixed. If you're wondering how to repair your air conditioner yourself, you may want to reconsider. There are many dangers that may come with trying to fix the system yourself without the proper training and knowledge. Here are some of the hazards of DIY air conditioner repair:
DIY Home Air Conditioner Maintenance
Just like all machinery, air conditioners require maintenance on a routine basis to function at their optimum level. When it comes to DIY central air conditioner maintenance, there are some tasks you can do yourself, such as changing the filters and cleaning various parts of the system. However, a professional repair service is often needed to avoid danger to both yourself and the system.
Dangers of Central Conditioner Repair DIY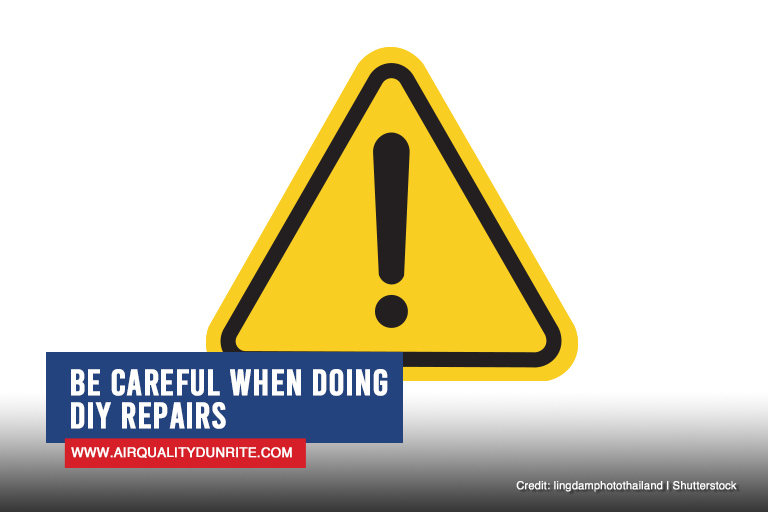 At some point, all of your household systems will have mechanical issues that need to be repaired. If you fail to attend to minor issues, they can escalate into larger problems that are more challenging and costly. Typically, homeowners will initially attempt repairs on their own to save money and for a sense of personal accomplishment. However, you should first call an air conditioner repair service to troubleshoot the defects and determine if it's something that a novice can handle. Without the right know-how, skills, and tools, you may accidentally cause more damage to your air conditioner when trying to repair it. As air conditioners are very delicate, one wrong move could result in a new system or have dangerous consequences for you and others who dwell in your home. Here are some things that may put you in jeopardy:
Improper Repairs
Before you make repairs to your air conditioner, make sure you inspect it so that you are able to easily identify the malfunction. Because there is a large number of elements that comprise the system, there is a high chance that you may fix the incorrect component. Making the wrong repair will be expensive, as you will waste money on spare parts in the process. This mistake could result in more issues by worsening the original defect. Hire a professional air conditioning repair service who will take care of any problems you're not comfortable handling.
Peak Capacity Operation With High Voltage Electric
The air conditioner unit runs on high voltage for optimal functioning. Thus, you need to put on gloves and other protective gear when working on the system. A system with such capacity comes with risks of potential damage, such as sparks and burning wires, as well as the risk of electrocution. Due to the fact that the system's parts are interwoven, damage to one piece can lead to damage in other areas or to the whole unit, causing a large amount of malfunctioning and costs.
Toxic Exposure to Refrigerant
While repairing your air conditioner, you may be exposed to refrigerant and other dangerous chemicals through the Heating, Ventilation, and Air Conditioning (HVAC), which gives the cooling effect. You need to make sure you're educated on how to handle this substance and how to properly dispose of it, as it is extremely poisonous and could potentially have fatal consequences for you. Additionally, it can have a negative impact on the environment if it is not disposed of properly. For these reasons only an experienced HVAC technician should carry out these type of repairs.
Usually, HVAC repair professionals require EPA certifications to legally work on cooling mechanisms. Make sure you educate yourself on how to troubleshoot your particular air conditioner model before trying to do any kind of DIY work involving the system within your house. Additionally, make sure you follow proper guidelines when it comes to simplistic DIY repairs and have the right knowledge, tools, and skills to take part in fixing your own unit. It is only in this case, and after all of the components of the system are properly inspected, that you should try to fix even the smallest of defects.
How Much Do Air Conditioner Repairs Cost?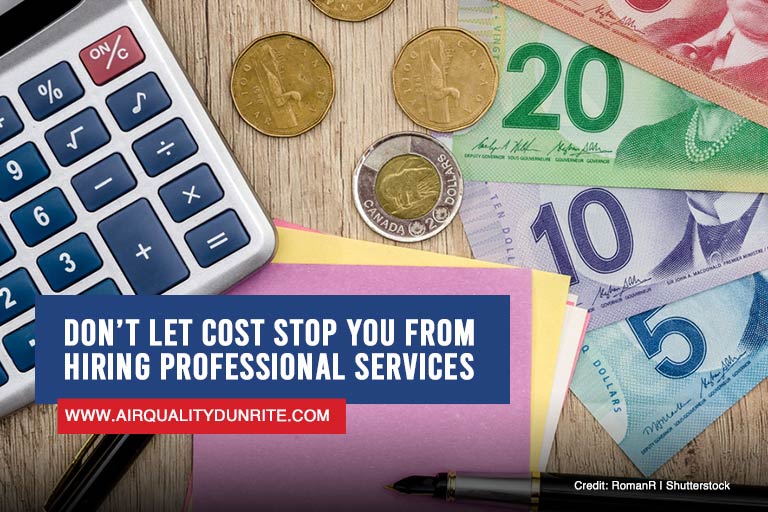 The average cost of repairing an air conditioner is between $200 and $400. Furthermore, the average homeowner pays approximately $350 to unclog the filter, reboot the system, and clean the unit. The lowest price homeowners should expect to pay for professional services, including changing the filter, is $175. Contrarily, the highest homeowners should expect to pay is approximately $500 for cleaning the drain and changing the coolant.
The Importance of Hiring a Professional
In addition to keeping up with the regular maintenance of your air conditioner, you'll need to sign a professional maintenance contract. By doing so, you will allow a professional air conditioner technician to service your air conditioner at the start of every season. This includes making sure that there are not any potential problems and fixing any current issues. It's important that you as a homeowner find an expert that you are able to trust with your air conditioner, as well as for advice on replacements or repairs that need to be made for your product to continue to operate at its optimum level. This will reduce the potential problems that may occur over the course of the year, enabling upkeep like cleanings and changing filters to sustain the health of the air conditioning system. Do not take part in any DIY operation that will potentially harm yourself, your family, or the system. No amount of money is worth even a small likelihood of danger.
Looking for AC repair near you? Air Quality Dunrite provides top-quality air conditioner repair in Richmond Hill. Contact us at (416) 342 – 1939 or visit our office at 30 Pennsylvania Ave #14, Concord, ON LK 3V9 if you're interested in our services!