Air Quality Dunrite — Your Reliable Furnace Repair Company in Vaughan
Ensuring that your furnace is functional is not merely a luxury but an absolute necessity in this region. A malfunctioning furnace can greatly disrupt the comfort of your home, particularly during the winter season.
Trust Air Quality Dunrite for essential furnace repair and installation services in Vaughan.
We understand the challenges faced by residents during the harsh Canadian winters. Our HVAC services are reliable and aimed at restoring the warmth and coziness of your living space. We specialize in furnace service and repair, guaranteeing that your home remains warm and comfortable throughout the frigid weather.
We provide transparent, flat-rate pricing without hourly charges, ensuring you won't face any unexpected fees. We are committed to customer satisfaction and guarantee that we'll fix the problem right the first time. Our skilled technicians are available 24/7 for emergency situations to promptly address your Vaughan heating and cooling needs.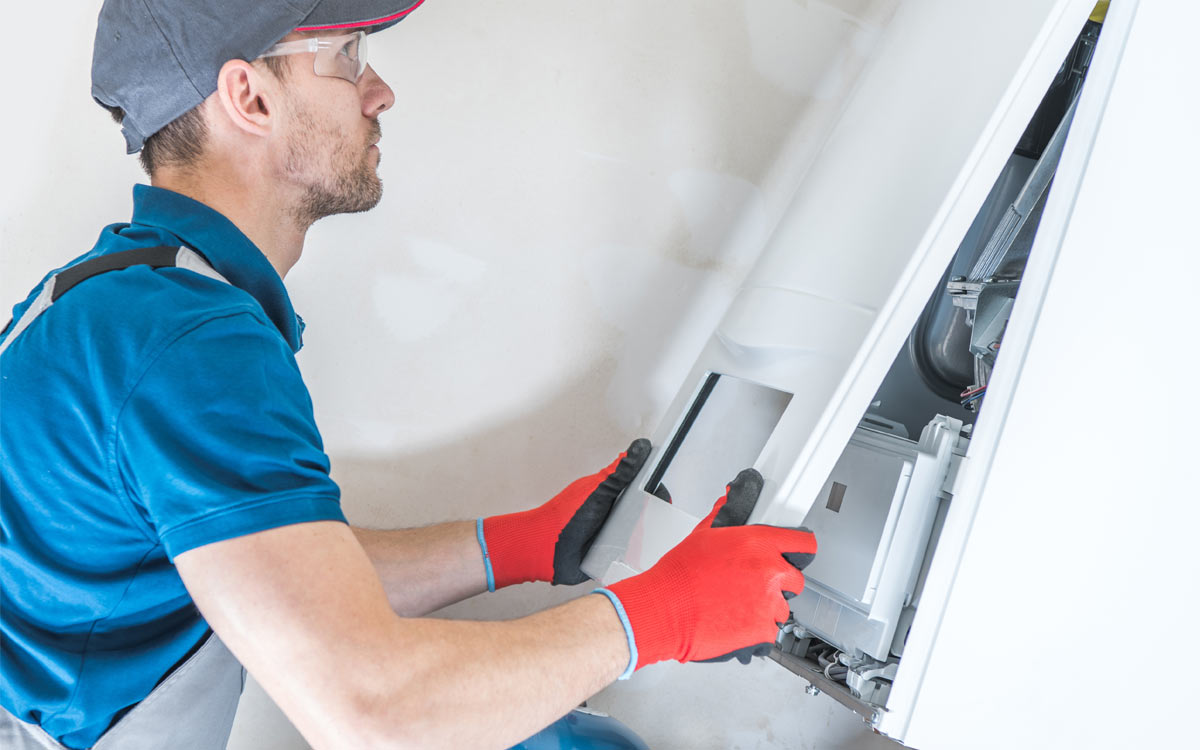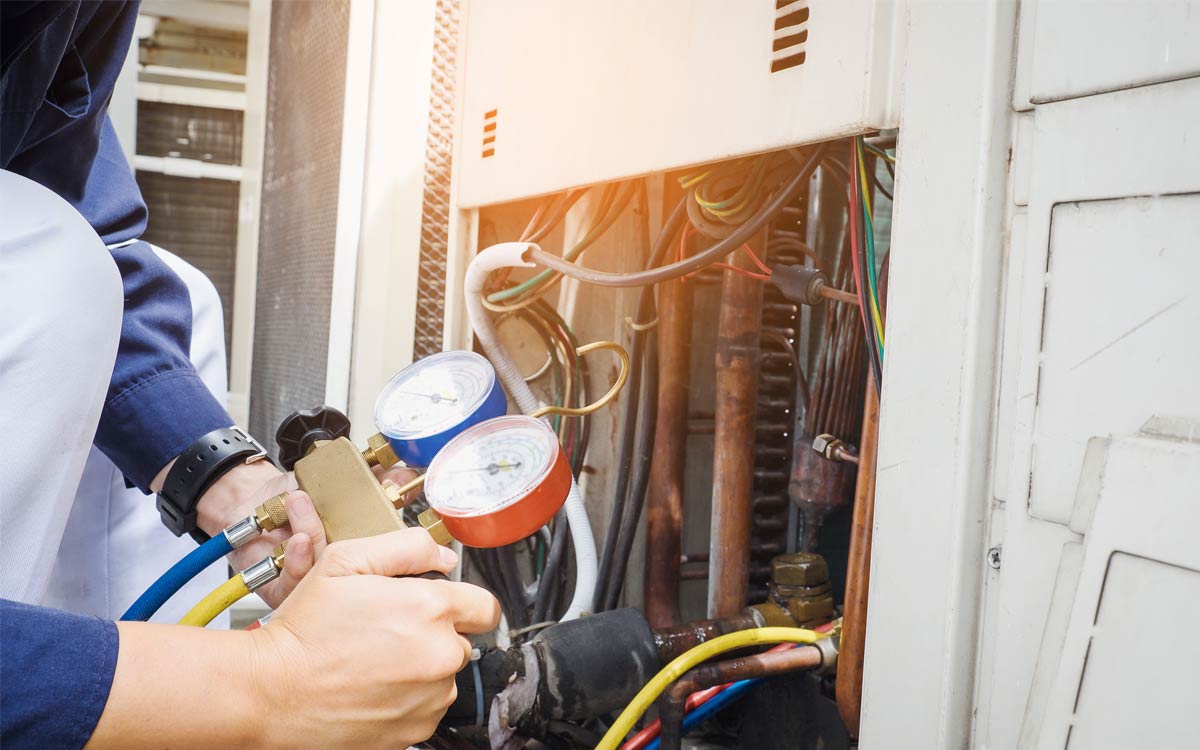 Why Choose Air Quality Dunrite for Furnace Repair Services in Vaughan
Air Quality Dunrite
is the trusted name for fast and effective emergency furnace repair. We'll make sure you and your family are safe and comfortable even during the frigid depths of winter. Air Quality Dunrite has thrived in the industry for over 3 decades, with outstanding reviews on Google. Our commitment to exceptional customer service, knowledgeable staff, and the use of high-quality equipment sets us apart from the competition.
Repairs Any Make or Model
Even if you have older or outdated models in your home, it's not a problem. Our highly experienced professional technicians have undergone extensive diagnostic and repair training and are skilled in working with virtually any make or model of furnace. Our service trucks are equipped with the necessary tools and parts to handle any repairs for modern furnaces, air conditioners, and hot water tanks.
Serves the Entire GTA
We are available 24/7 and can quickly reach your location, no matter where you reside in Toronto or the Greater Toronto Area (GTA). Our services cover Oakville, Port Credit, Mississauga, Brampton, Malton, Woodbridge, Maple, Vaughan, Richmond Hill, Thornhill, and other parts of Toronto, including Scarborough, North York, East York, Downsview, Weston, York, Leaside, Willowdale, Don Mills, and the Beaches.
Resolves Issue Correctly the First Time
When our technician arrives at your home for an equipment repair, they won't leave until the problem is fully fixed and you are completely satisfied.
Offers Transparent Flat-Rate Pricing for Clear Expectations
When it comes to furnace maintenance in Vaughan, we prioritize transparency and guarantee no uncertainties or surprise charges. After our technician diagnoses the issue, they will explain it to you using simple terms. You will be fully informed about the available repair options and our recommended course of action. Rest assured that the total cost will be provided upfront, without any additional hourly fees.
Leaves No Mess Behind
Before commencing any work, we take precautions to protect your belongings by using protective sheeting. Additionally, we will remove any debris or old parts, ensuring no mess is left behind when we leave your home.
Employs Trusted Technicians
We understand you are entrusting us with one of your most valuable assets — your home. Our technicians are friendly professionals with years of experience in the field. Our continuous training ensures that every team member meets the latest standards.
When an Air Quality Dunrite technician arrives at your home, you can have confidence that you will be receiving assistance from one of the best technicians in Vaughan!
Schedule a service today or receive a free quote for your next heating or cooling repair or replacement.
Signs You Need an Emergency Furnace Repair in Vaughan
The unit fails to start
If you have trouble in turning on the unit or find yourself constantly restarting it throughout the day, it may be necessary to seek professional servicing. Various issues can cause this problem, such as dirty filters or a dirty flame sensor. Regardless of the underlying issue, professional assistance will restore the unit's proper functionality.
Strange noises
Healthy furnaces typically produce a consistent whirring sound. However, if you hear unusual noises like rattling, banging, or irregular humming, it is possible that your furnace has a problem. Contact HVAC services right away to identify the underlying cause and ensure that your furnace does not have a significant malfunction.
Water leaks
The presence of a water puddle near your furnace suggests a water leak, often caused by condensation. Have a furnace technician inspect and resolve it right away.
Unusual furnace smells
When you initially install a furnace, it is normal for it to emit a smell. However, if you notice a lingering odour after using the furnace for some time, seek professional assistance.
Uneven temperatures
If your furnace fails to maintain a consistent temperature, have your unit examined without delay.
Gas leakage
If you detect the smell of gas, turn off your furnace and contact an HVAC contractor for emergency furnace repair ASAP. Evacuate the house until the leak has been addressed.
Carbon monoxide alarm
Carbon monoxide is a deadly gas. If your carbon monoxide alarm sets off, it indicates a serious problem that requires immediate attention. Evacuate your home and contact emergency services immediately.
Rising energy bills
If you observe a higher-than-usual energy bill, it could indicate a malfunctioning furnace. While seasonal fluctuations are normal, a sudden or gradual increase may signify a problem. Have a technician check it promptly.
Regular Furnace Maintenance in Vaughan Done Right
With a presence in the industry since 1989, we have built a solid reputation for excellence. Our skilled and experienced technicians are dedicated to getting the job done right. Air Quality Dunrite has been proudly serving the greater Toronto area, providing exceptional furnace repairs, air conditioning services, and air quality solutions.
Our unwavering commitment to complete customer satisfaction and home protection has been a constant throughout our journey. As a professional HVAC service provider, we are dedicated to meeting all your heating and air conditioning needs. Our services are available 24/7, ensuring you can rely on us for emergency furnace repairs in Vaughan. If you need air conditioning or furnace repair, simply dial (416) 342-1939 to reach our team.
Frequently Asked Questions
Schedule Appointment Now & Get Free Estimate​