Keep Your Cool With Air Conditioner Repair in Richmond Hill!
Creating a comfortable atmosphere in your home or office requires effective temperature management. An air conditioning system plays a vital role in achieving this goal, as it not only cools the indoor air but also eliminates pollutants and
prevents mould
. To ensure uninterrupted operation throughout the year, regular mechanical maintenance is crucial.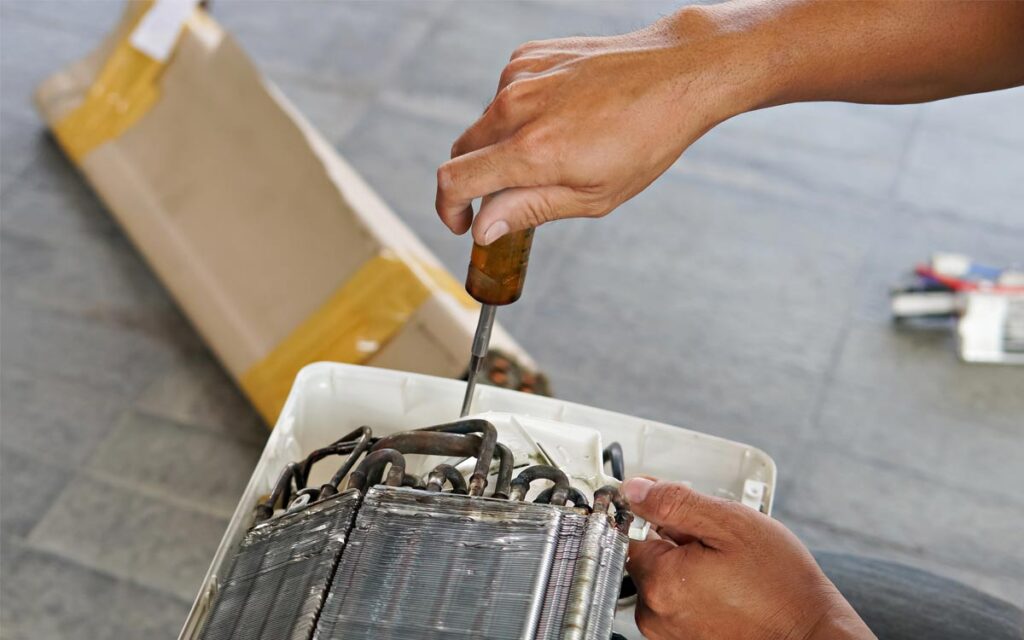 Dealing with the frustration of a malfunctioning AC unit, particularly during the summer when cool air is essential, can be overwhelming. When faced with a broken air conditioning unit, finding solace lies in knowing you can rely on a trustworthy Richmond Hill air conditioner repair company for swift and exceptional services.
If your unit encounters mechanical issues and fails to function correctly, the licensed HVAC contractors at Air Quality Dunrite are here to resolve the problem. We offer 24/7 air conditioning services in Richmond Hill and the GTA area. With over 30 years of experience in the heating and air conditioning service industry, we take pride in delivering high-quality work and providing fast, transparent services to all our customers.
Our certified technicians are highly skilled in handling all major brands. We maintain a comprehensive inventory of spare parts to ensure a quick turnaround time, getting your AC back up and running in no time. Trust Air Quality Dunrite for all your air conditioner repair needs in Richmond Hill and enjoy a comfortable and calm indoor environment year-round.
Why Choose Air Quality Dunrite for Richmond Hill Air Conditioner Repair
We have built a strong reputation by delivering exceptional Richmond Hill air conditioning unit and furnace repair services, always prioritizing customer satisfaction.
Swift Air Conditioner Repair Services in Richmond Hill
We recognize the value of prompt service. There's no need to wait days when you have Air Quality Dunrite. Contact our helpful customer support, available around the clock, if your air conditioner needs repair, and you can count on us to show up there on time.
Over 30 Years of Experience
We have become the trusted local HVAC company with more than three decades of experience in delivering fast and dependable air conditioner repairs in Richmond Hill, backed by positive reviews and referrals.
Licensed and Certified AC Technicians
Our team of experts has undergone extensive training to ensure that our clients receive the highest quality services and utmost customer satisfaction.
Efficient and Reliable
No matter the issue with your AC unit in Richmond Hill, you can trust us to provide the right solutions to restore smooth operation.
Honesty and Integrity
Once we identify the problem, we will provide a transparent quote that outlines the exact cost of the necessary products and services. We do not include any unnecessary services or engage in upselling.
When you choose Air Quality Dunrite for your air conditioner repair needs in Richmond Hill, you can have confidence in our technicians' professional and precise handling of your concerns. Schedule a service online today or request a complimentary quote for your upcoming heating or cooling repair or replacement.
Most Common Problems that Require an Air Conditioning Service in Richmond Hill
Inoperative Fan Motor
The AC unit may overheat if the fan motor malfunctions, potentially harming the compressor. Compressor burnout can result from using the AC without the fan over time. The unit must be replaced in such circumstances.
Insufficient Refrigerant
Contrary to common belief, air conditioners don't need refrigerants refilled frequently. When your air conditioner's freon level drops, it often means a leak. It might be swiftly and affordably fixed depending on where the issue is.
Wiring Problems
Improper wiring can result in inadequate power supply to the AC unit. A licensed air conditioner repair expert in Richmond Hill must fix the wiring quickly to ensure smooth operation.
Thermostat Issues
A defective thermostat can lead other AC problems. For instance, if the thermostat is set to on-mode, the coolant will constantly circulate through the radiator, causing the unit to overwork. In some cases, failure to respond to the setting causes short cycling, inaccurate display of the temperature readings, or stop the unit from working. If you have an old thermostat, make sure to replace it with a new smart thermostat. Contact our technicians to help you with the installation process.
Complete Failure of Outside Unit
If your outside air conditioner in Richmond Hill is not functioning at all, it is often caused by a blown breaker or insufficient power supply. Attempting DIY repairs is not advisable, as it may worsen the problem. Contact a trusted Richmond Hill air conditioner repair specialist to troubleshoot and resolve the issue.
Count on Air Quality Dunrite for all your Richmond Hill air conditioning issues, regardless of the underlying reason. Thanks to our dependable, round-the-clock air conditioner repair services and skilled professionals, you may feel secure knowing that your air conditioner is in good hands. To arrange a repair, get in touch with us right away. We'll help you reclaim the comfort you deserve.
Trust the Experts for Reliable Air Conditioner Repair in Richmond Hill!
With Air Quality Dunrite, you'll receive dependable and effective air conditioner repair in Richmond Hill. We recognize the value of maintaining a suitable indoor climate, particularly in the sweltering summer months. When you require an HVAC contractor to repair your central air conditioning unit in Richmond Hill, we immediately address the problem using cutting-edge equipment and technology. Our objective is to effectively fix the issue, regardless of whether it involves the compressor, fan motor, ducting, or any other component. Rest assured that we will work to get your appliance back to working at its best, providing cool, refreshing air in your environment.
We at Air Quality Dunrite do more than just make repairs. We support open communication and provide our clients with helpful knowledge to care for and maintain their central air conditioning systems. Our devoted team is here to help you if your unit breaks down. We provide same-day air conditioner repair services in Richmond Hill and consistently produce quality work. Call (416) 342-1939 right away for further details.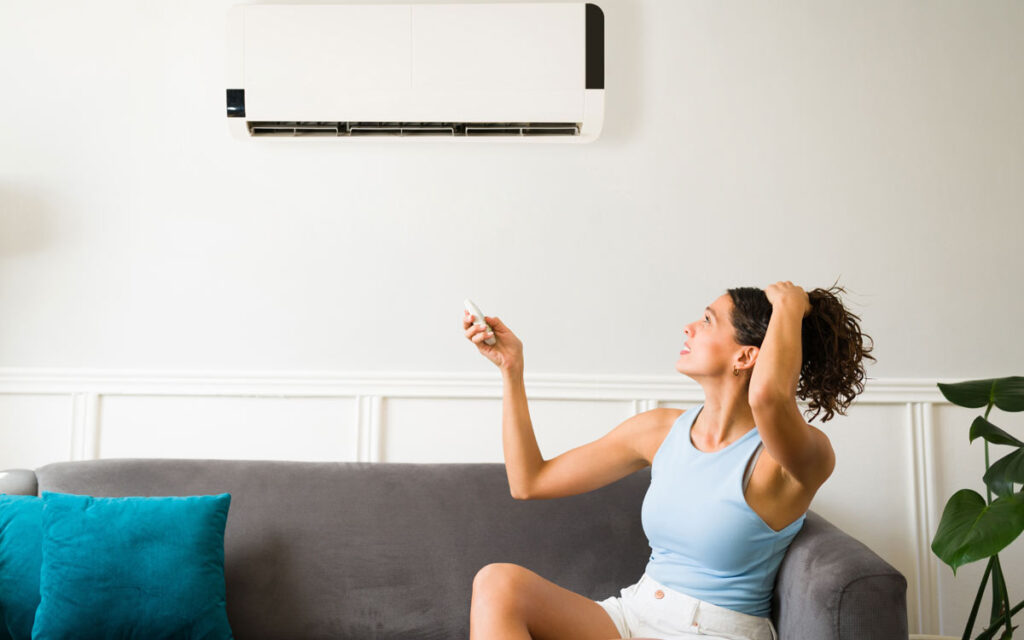 Frequently Asked Questions
Schedule Appointment Now & Get Free Estimate​