Air Conditioner Repair Richmond Hill
When you have a broken air conditioning unit, the only thing that can reduce your stress is knowing that you can rely on an HVAC contractor for fast and excellent quality AC repairs and services.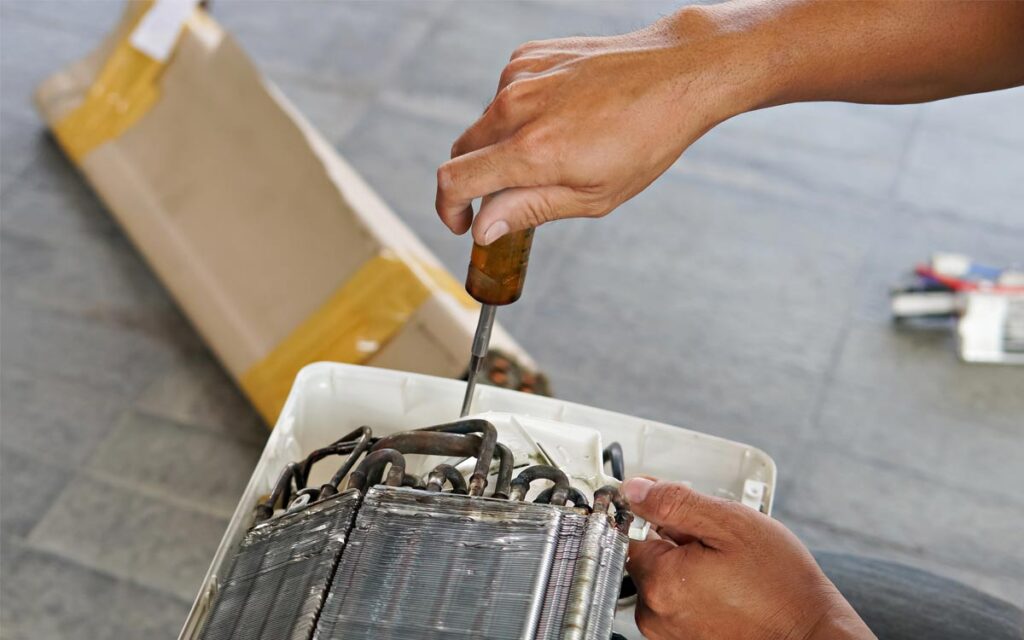 No matter what your AC problems are, the Air Quality Dunrite team of professionals has years of experience and expertise needed to fix the unit quickly and correctly. Over the the years, we have been the most trusted 24/7 air conditioning & furnace repair service company Richmond Hill residents can count on to take care of their AC systems since 1989. We only employ highly trained professionals to provide you with the best technical and customer service possible.
Common AC Issues That Require Air Conditioning Repair in Richmond Hill
There are plenty of factors that can cause your AC unit to stop working efficiently.
Low Refrigerant
If your AC system is running low on refrigerant, it can cause your evaporator coils to freeze, which can result in serious complications.

Signs your AC has too low on refrigerant:

High utility bills
Frozen refrigerant lines
Water leaking around the heater
Vents blowing warm air
Failure to reach the programmed temperature
Unusual noises
Dirty Condenser Coils
Dirt and dust accumulating on the condenser coils can reduce heat transfer, which causes the evaporator coils to freeze. Also, when there is minimal heat transfer, it can minimize the efficiency of the cooling.
Fan Problems
Frozen evaporator coils can cause the blower fan to overheat after straining to pull air through iced coils.

Signs of a Failing Blower Fan:

AC fans would not start
Blades rotate slowly
rattling or buzzing noise
AC turns off erratically
Thermostat Issues
A defective thermostat can lead other AC problems. For instance, if the thermostat is set to on-mode, the coolant will constantly circulate through the radiator, causing the unit to overwork. In some cases, failure to respond to the setting causes short cycling, inaccurate display of the temperature readings, or stop the unit from working. If you have an old thermostat, make sure to replace it with a new smart thermostat. Contact our technicians to help you with the installation process.
Pools of Water Around the AC Unit
Moisture causes water to pool around your AC unit. This may indicate a deeper problem, including faulty condensation pump or a clogged drain hole. If the condensation fails to exit the unit, it causes the water to overflow and leak out. Moisture problem can also lead to mould or mildew growth and clogged AC system.
Trusted Air Conditioner Installation and Repair Specialists in Richmond Hill at Your Service
Without a doubt, it is important to find a reliable HVAC contactor to deliver high-quality and lasting results. Whether you need a central air conditioner or ductless air conditioner repair, call the professionals at Air Quality Dunrite for all your heating & air conditioning needs.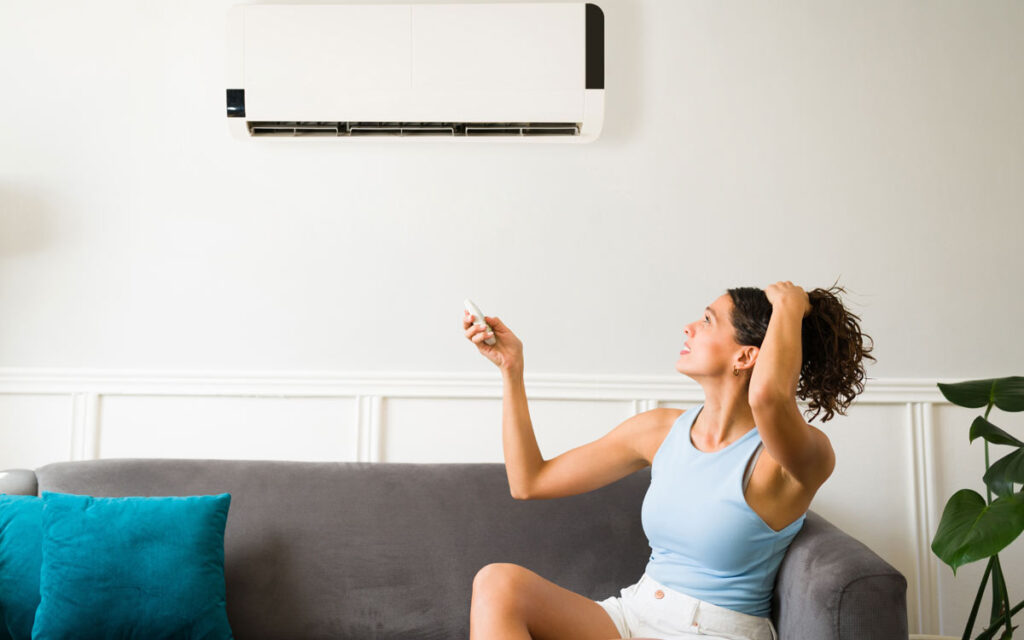 Our technician will conduct a thorough inspection of your AC unit to identify the cause of the problem and determine the best course of action before we proceed with the repair. From minor fixes to major repairs, we will arrive in your place with industry-grade tools and equipment to enable us to assess, diagnose, and repair your AC problems with ease.
Book a Richmond Hill AC Repair Today
If you are in need of a reliable and high-quality air conditioner repair service in Richmond Hill and the GTA, call Air Quality Dunrite at (416) 342-1939. Our team is always on call 24 hours a day, 7 days a week to help you beat the heat.
Schedule Appointment Now & Get Free Estimate​