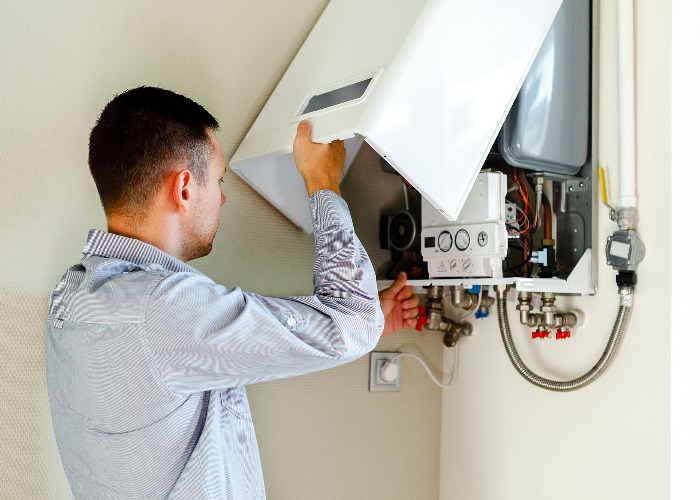 Boiler Solutions for your home.
HIGH EFFICIENCY CONDENSING HEATING BOILERS

All Navien NFB and NHB boilers have Navien's advanced burner system. The industry's largest turn down ratio means easier installation with multiple zones while maintaining high operational efficiencies.

Air Quality Dunrite provides professionally trained boiler repair and installation. A comprehensive inspection report and the know-how to get you a new combi-boiler.
Protect the environment as you add value
Navien primary condensing stainless steel heat exchangers recover extra heat that would be lost in non-condensing boilers. The result is reduction in energy consumption, lower CO₂ emissions and very low exhaust temperatures allowing use of less expensive venting materials such as Schedule 40 PVC.

Wi-Fi remote control system NaviLink makes it easy to communicate with your Navien systems anywhere internet service is accessible. The NaviLink module attaches easily to any new or existing* Navien tankless water heater, combi‐boiler and boiler.
Protection Plans
Keep your system's at optimal energy efficiency