About Air Quality Dunrite
Air Quality Dunrite has been providing excellent furnace repairs, air conditioning and air quality services to the greater Toronto area since 1989. Our experts have also been repairing, replacing and servicing heating and cooling equipment in the Toronto and surrounding area. In all of that time, one thing that has never changed is our commitment to complete customer satisfaction.
Expert Service Technicians
To ensure the best possible customer experience, our service technicians go through rigorous background checks as well as continual education. We want you to feel comfortable knowing you are allowing the most trustworthy and knowledgeable HVAC professionals into your home.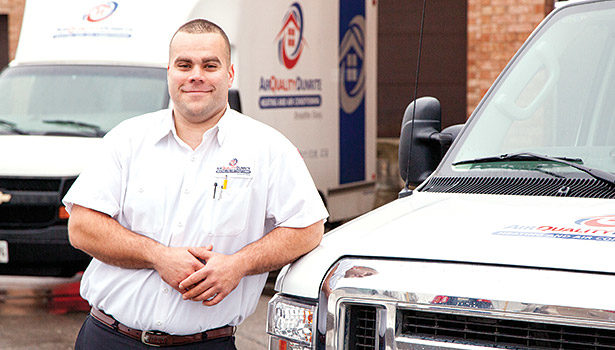 Sleep in Absolute Peace & Wake up to Your Perfect Temperature
Top-of-the-Line Equipment
When you use Air Quality Dunrite for your heating or cooling repairs or replacements, you can rest assured we use only the highest quality equipment and parts. Our technicians are equipped with the best supplies to ensure your project is completed professionally and correctly.
It's no accident that Air Quality Dunrite has been in business for over thirty years with a 4.8 star review on google. Our commitment to customer service, knowledgeable staff and high quality equipment sets us apart from the competition.
Schedule a service online today or get a free quote on your next heating or cooling repair or replacement.